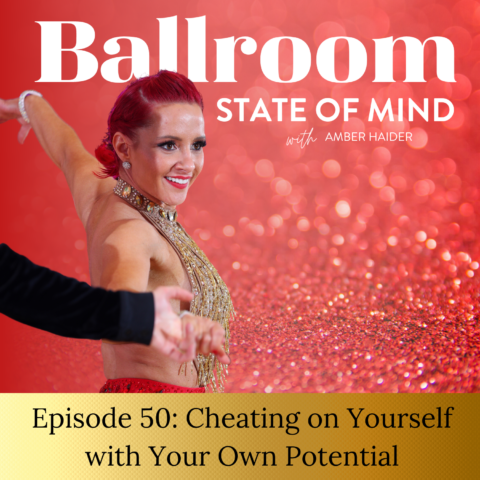 Saying you have so much potential seems like such a nice thing to say. But have you noticed how it can also mean that you aren't good enough now? That if you could just be better then we could be satisfied?
Dancers spend way too much time focusing on what they lack. They look to the future and what could be and then feel bad about where they are now. This is a huge disservice that you are doing to yourself because it puts you in such a weak position. It puts you in a one-down position and one of deficiency. Not a very powerful or confident place to operate from.
You will always have growth you want to accomplish. There will always be things you are striving toward. But that doesn't mean where you are now is lacking or deficient. In fact, if you were to look back and see where you have come from, you would see just how "enough" you are. You would see all that you have gained and all that you have to offer now in this moment already. This is the whole premise of the the book The Gap and the Gain by Dan Sullivan and Benjamin Hardy.
When you focus on the gap between where you are now and were you could be, you may feel more frustrated, insecure, resentful and hopeless. Giving attention to the gain helps you see just how valuable and skilled you are now, which is great emotional fuel to launch forward with.
Listen in to hear how this applies to a dance partner search, competition mindset and other areas in your life where you are seeing yourself as less when you could see that if you just owned and embraced who you are how you could start taking the world by storm.
⁠The Gap and the Gain⁠, Dan Sullivan and Benjamin Hardy
Join Joyful Ballroom Facebook Group⁠ HERE⁠
Book a FREE Dance Strategy Call ⁠HERE⁠
<