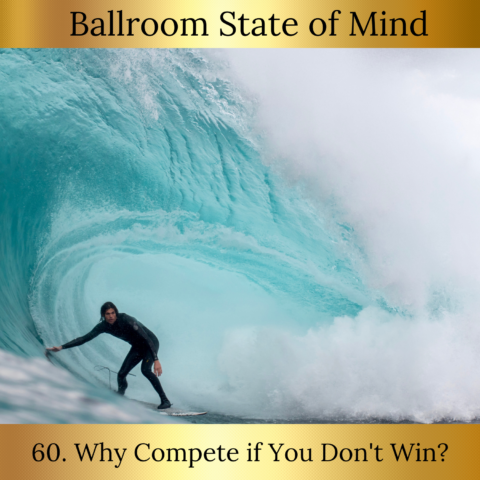 Some people are really uncomfortable with competition. It seems divisive and creates a hierarchy where someone has to end up feeling bad about themselves.
Some people avoid competition for this reason. Others compete even though they agree with his model, but are stressed and anxious the whole time because their self worth is on the line.
Another group competes but rebels against this model by not trying to their fullest. That way if they lose, it didn't count because they didn't try anyway.
But I wonder if there is a way to compete without the ego trip, but still maintain the intensity and passion of a good competition. There is a way. And once you hear about it, you will jump right on the bandwagon because it makes competing SO MUCH FUN!
Referenced in this podcast: The Inner Game of Tennis by Tim Gallwey
Joyful Ballroom Facebook Group ⁠HERE⁠
Book a Dance Strategy Call ⁠HERE⁠