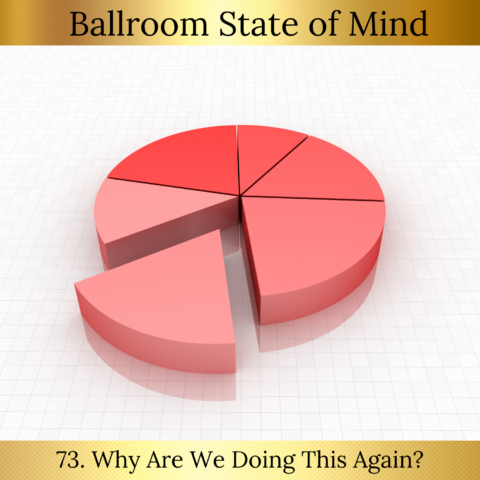 It's hard to put a lot of time, effort and money towards our dancing and then have a competition yield poor results and feel like an utter failure. It's not uncommon to ask the question, "Why are we doing this again?"
When this comes up with clients, I like to draw a pie chart and fill it up with all the reasons we are dancing and/or competing. If results is the biggest piece that takes up most of the chart, and there is but a small sliver for everything else, you will perpetually be jerked around by your results.
Instead, the goal is to fill the pie chart with all the reasons we do this so that the results is just one small sliver of the story. I walk you through some of the reasons I do this that have nothing to do with results to get you started.
After you listen, pop over to our Joyful Ballroom Facebook Group to share what fills your pie chart.
Join Joyful Ballroom Facebook Group ⁠⁠⁠HERE⁠⁠⁠⁠⁠
Book a Dance Strategy Call ⁠⁠⁠⁠⁠HERE⁠⁠