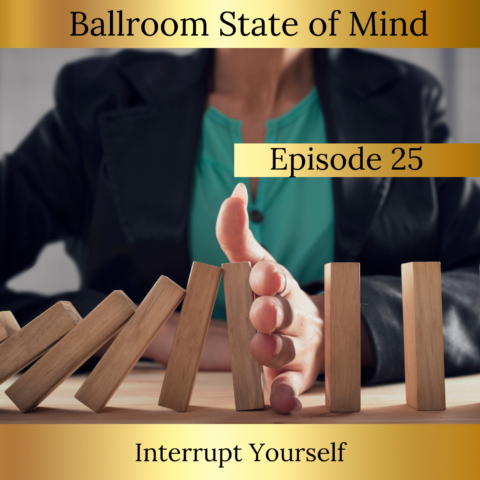 The greatest tool in your arsenal for personal change is "the pause." When you interrupt an old pattern and pause, you give yourself a chance to make a different choice.
In this episode, we follow up from the previous episode where we talked about the model and how to gain self awareness. Once you are aware of your patterns, it's time to interrupt them.
As you do this work, you can expect to go through 3 stages.
In the first stage, you will essentially pause at the end, after the fact. You will have a circumstance happen, and you will think feel, and act so quickly that a pause wasn't possible. In this case, you will still want to take a look after the fact. What happened? Why did you show up that way? What were you thinking, feeling and doing? What was your model? How might you approach it differently next time? Where could you have interrupted yourself?
In stage 2, you will see the models happening while it is happening. You will see that you are showing up in a way that you might want to change and a lot of times you will be able to interrupt yourself and make a different choice. Sometimes you will interrupt your actions and choose a different behavior. Sometimes you will recognize a strong feeling and be able to interrupt in that moment. Other times you will hear a thought come into your mind and see it for what it is, just a thought. Sometimes you will see it happening and still won't be able to change it in that moment and that's okay. You always have the ability to watch and study so that next time you will have thought through how you might show up differently.
Stage 3 is when a circumstance happens and you will be able to pause right then and choose intentionally how you want to think, feel and act in that moment.
A pause is simple and powerful. Interrupting patterns is the beginning of becoming the person that you want to be. If you want to behave differently at competitions, begin by knowing what is happening now, learn from it, interrupt your old patterns and then begin living into the new way you want to handle it. More about that in the next episode.
Start with just one area–one that seems easier to change–and practice interrupting yourself. You won't need to go through each area one by one, because as you work on one area, it will create a ripple effect through the other areas. You aren't just changing your actions, you are changing your brain. You don't exist in a vacuum and when you approach one area differently, the others will begin to follow suit.