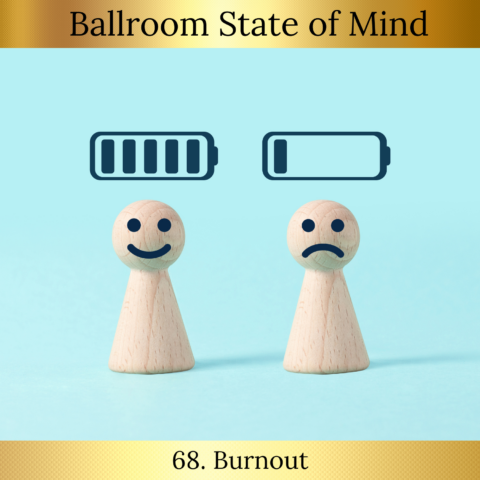 In this episode, we discuss 3 kinds of dance burnout that you might be experiencing. They go hand in hand, overlap and influence each other of course, but listen in to find insight and tips for overcoming your dance burnout.
Physical burnout is pretty self explanatory…but it might surprise you to learn that it's the least likely to be the problem.
Mental burnout is due to how you are thinking, or more importantly what you are thinking about and how you are spending your brain juice. Spinning on stuff that doesn't matter is sure to exhaust you in short order.
Emotional burnout has to do with how you feel. Have you lost motivation? Lack passion? Can't remember your purpose or why you are dancing at all? Not enjoying your dancing or not having fun anymore?

Let's get cracking at overcoming burnout!
Join Joyful Ballroom Facebook Group ⁠⁠HERE⁠⁠⁠⁠
Book a Dance Strategy Call ⁠⁠⁠⁠HERE⁠⁠