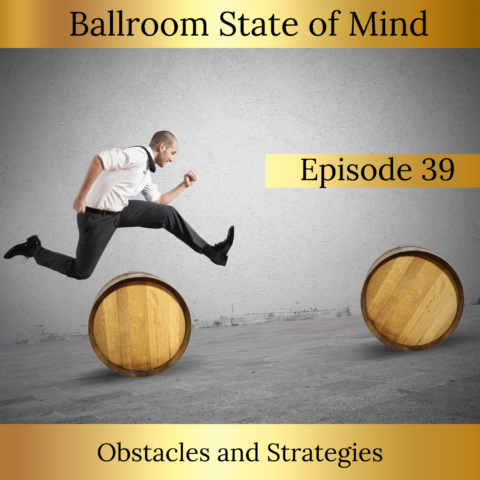 The brain is so good at identifying problems. This is good since it helps us survive better as humans. However, we tend to get stuck in our problems. We become problem-focused. We stay stuck in the fact that we have a problem, talk about it, find evidence for it, etc, when we could just move to a solution.
One issue might be that we are lamenting that we have a problem in the first place, as if we shouldn't have them. But life is always going to have problems. You can't escape it.
So rather than thinking about our problems as PROBLEMS,  I think of them as OBSTACLES. All you need to get around or over an obstacle is a STRATEGY. What are we going to do about it?
Listen in as we go through some specific problems and use our useful problem-solving brains to find a way around it.
Struggling with brain freeze during a competition?
Getting disoriented on the competition floor?
Not motivated to practice on your own?
Still comparing yourself to other dancers?
We have you covered.