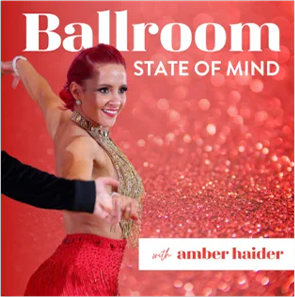 Practicing dance can feel so hard sometimes. We know how important practicing is to ballroom and technique development, but when our growth slows down, practicing seems less fruitful. But this isn't the reason you have backed off. It's because of how you are THINKING about practicing. In this episode, we examine what you might be thinking that is holding you back and how to let go of those limiting beliefs.
Once you identify your limiting thoughts, here's some questions to ask yourself to show yourself that not only are these thoughts not helpful to get you practicing again, but they are usually downright false.
1. Is it true
2. Can you absolutely know it's true?
3. What does this thought get you/result in?
4. How would the experience change if you didn't have this type of thinking?
Watch yourself think, let negative thinking go, choose what you DO want to think and then repeat over and over again. The more you do it, the better you get at it…just like practicing.